Lassie, for as long as I can remember, has absolutely loved the sound of crushing a plastic bottle between his teeth. So when he found this plastic bottle it was just asking to be crushed.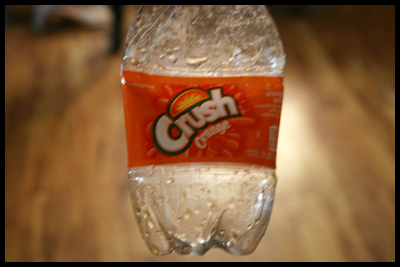 Literally.
So he crushed it between his teeth and looped around the couch as he crunched on it. I went for the camera and he ditched the bottle on the floor, of course, so I missed getting any pictures of him with the bottle, but I did get a few of Petal with it. She's fond of crushing them, too, but mostly she likes to chew the tops.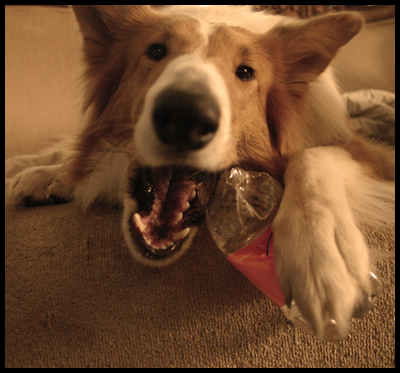 "What? You and Lassie said it yourselves: it was
asking
to be crushed!"
Ella thinks they're both insane, of course, chewing up squeakers pulled from innocent stuffed animals is where it's at!
Labels: collies, crushed, ella, lassie, monday mischief, petal, plastic bottles, play