Today we walked along a walking/biking/jogging/running trail.
Ella stayed home because she prefers to do her leash walking without the company of Collies. And sometimes not at all.
Petal wore a backpack. She's a working dog, you see. ;)
It was filled with goodies and useful things.
And a few useless things, to try and make the weight even on both sides of the pack.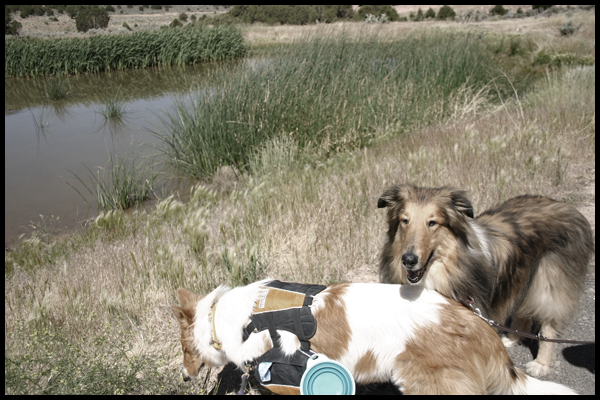 And after lots of walking, I got to see and enjoy a lot of this,
I hope everyone had a good day and wore those doggies out! ;)