Today this fluffy little pup,
is eight years old!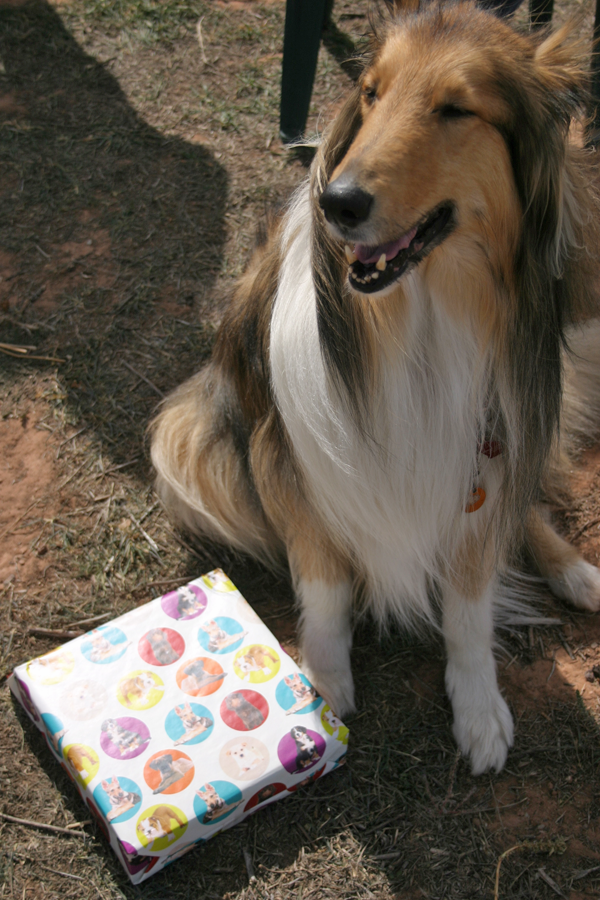 10.9.2012 Happy Eighth Birthday, Lassie!
We celebrated out in the yard with a birthday present and some chicken.
I'll let the pictures do the talking.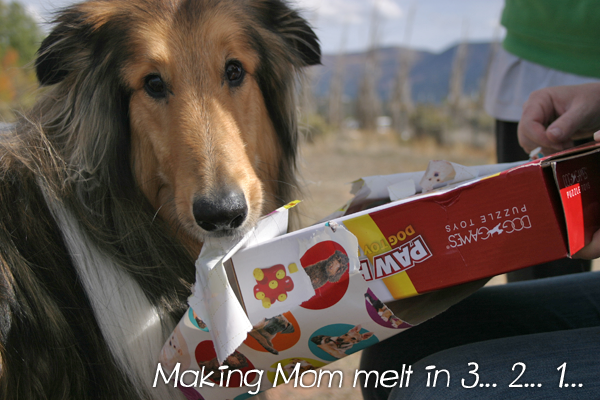 (He grabbed the plastic wrap and pulled the toy right out of the box)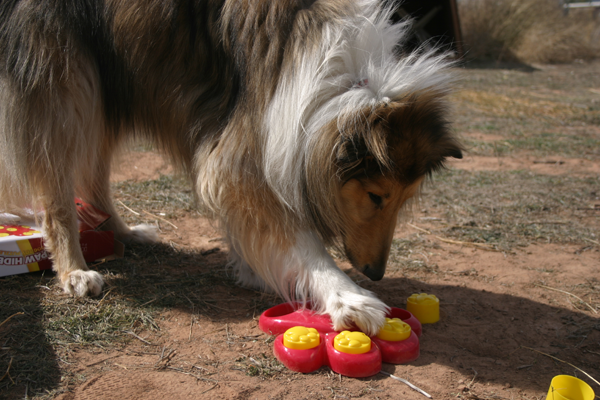 After I helped him get the plastic bag off it, I filled the little compartments with (more) chicken and he had a blast figuring out how to get it out.
When he finished with that I had my lovely Mom take pictures of him and I together.
I think they turned out really cute.
I had so much fun celebrating Lassie's eighth birthday.
I can't believe that little fur ball is eight. He has been such a wonderful and loyal friend to me over the years. He is my listener and my secret keeper. He is my best friend and my shoulder to cry on. He keeps me laughing and smiling. He has taught me
so much
; more than I ever thought a dog could.
Happy birthday, Lassie.
♥
Labels: collies, dog food puzzle, lassie, lassie's birthday, petal