I was very amused to find these two making the exact same face. Goobers.
As you may have noticed, I gave the blog another make over.
Simply because I love giving the blog make overs.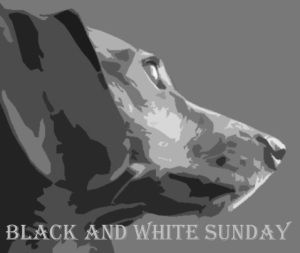 Today we are participating in the Black and White Sunday blog hop hosted by
You Did What With Your Weiner
,
Dachshund Nola
and
My Life In Blog Years
.
Labels: black and white sunday, goofballs, lassie, petal, snow