I don't know if you guys have noticed this, but..
The first thing I noticed and thought of when I saw a picture of Petal for the first time was "That Collie is wearing pants!"
February 2010
Check out those brown pants!
Note: this was not the first picture I saw of Petal. This one was taken after she came home to live with me.
April 2011
Nowadays they're red and strawberry blonde pants. ;]
She never leaves the house without her pants on. Such a modest little doggy.
She even wears a bra!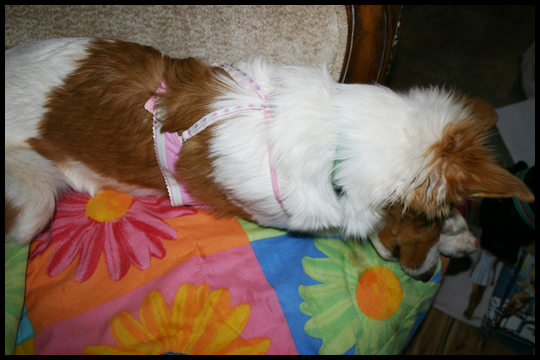 May 2010
And yes, Ella is looking through a Delia*s catalog there on the floor. What can I say? My girls have a thing for fashion.
Now if I could just get Petal to stop running around topless...
Labels: clothes, collies, ella, lab mix, pants, petal, puppy