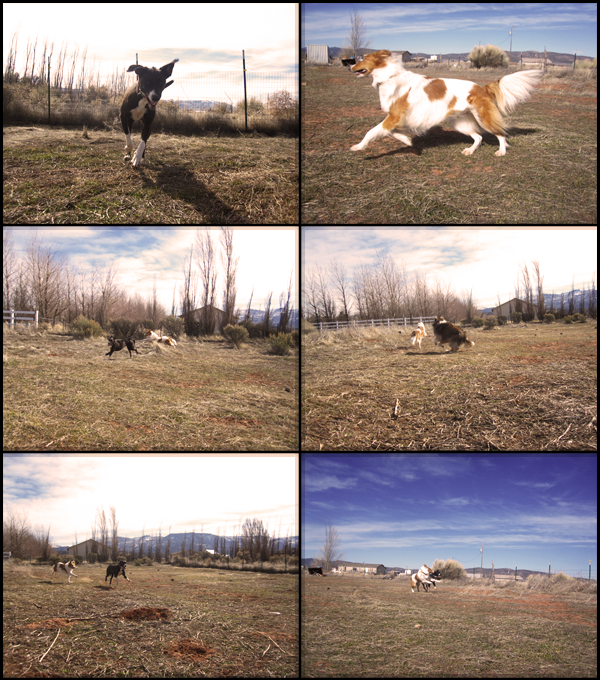 They had a great time in the yard this morning. Racing around in circles, wrestling, rolling around (Ella), digging (also Ella), barking at things blowing in the wind (started by Ella).
Then they came inside and enjoyed peanut butter and cheese crackers in their Kongs.
Now it's time for a nap!
Labels: collies, ella, lab mix, lassie, petal, running, zoomies