Crazy pup.
Lassie would like you all to know that he does not lay like this anymore.
Because it's neither polite nor gentleman-like.
He still hogs the blankets sometimes, though.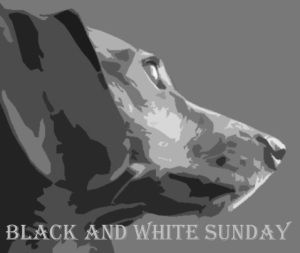 Today we are participating in the Black and White Sunday blog hop hosted by
You Did What With Your Weiner
,
Dachshund Nola
and
My Life In Blog Years
.
Labels: black and white photo, black and white sunday, blanket, blanket thief, blast from the past, collie, lassie, puppy, puppy pictures, rough collie