Yesterday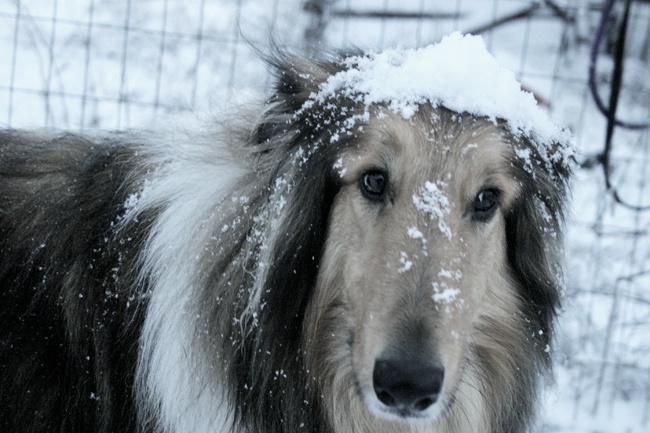 He doesn't look very impressed with the pile of snow my little sister put on his head, does he?
Today
P.S. What do you think of our new look?
Funny enough I changed the blog's look because I didn't want a snowy header anymore (I couldn't change
just
the header, once I got going I couldn't stop until it was all changed, haha), I wanted a fresh look. So I revamped the place during yesterday's snow storm.
I have good timing, I know. 

Labels: april snow, collies, fun, lassie, mixed breed, mutt, outside, penny, petal, rough collies, snow, wordless wednesday