I have said this many times before,
Petal can fly.
And now I have proof.

I actually caught Petal flying through the skies, searching for the home with the best meal cooking someone who may be in trouble!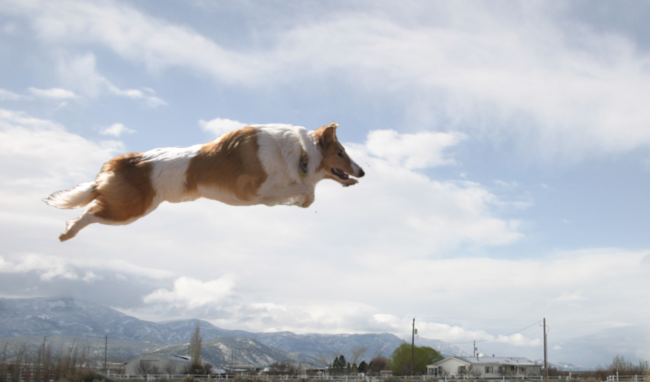 See?! Super Flying Collie!
All she needs is a cape!*
Are
you
in trouble?
Call Petal! She'll come save you!
These are the posts that are made when I'm quite hungry.
*I tried to draw a cape on her. I really did. But my drawing skills are even more terrible on the computer, so I spared your eyes and dropped the cape.
Labels: collie, flying collie, flying dog, my dog can fly, petal, rough collie