A few days ago Lassie and Petal endured (more like thoroughly enjoyed) a fun little photo shoot.
With the wind blowing through their fur they looked like super models.
Working hard for the dog biscuit!
Lights... camera... wind blown hair... go!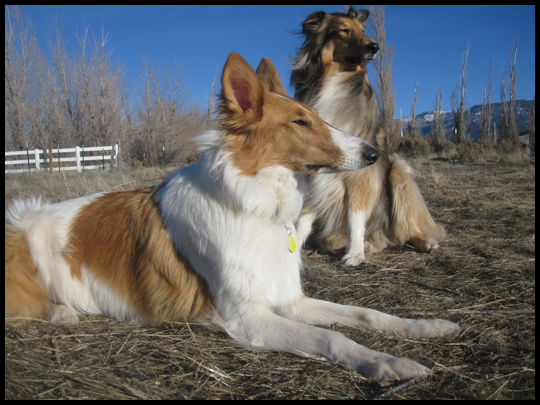 Whoa! Whoa! Whoa! Petal! What are you doing? Get back in your pose or I'm docking your pay! Half a biscuit!
"Is this better? You aren't going to dock my pay still, are you? I really need those biscuits!"
Naw, I suppose I won't. Those were pretty good.
They will do anything for treats.
"We can haz treats now?"
Labels: collies, lassie, petal, super model dogs