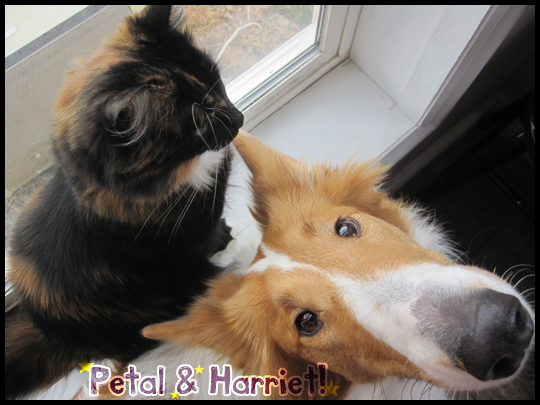 Awww...
These two are such sweet friends!
They're so entertaining and constantly making us laugh.
Harriet loves to clean Petal's face and sneak up on her while she's sleeping and bite her ear.
Petal's not too fond of the biting, but she does enjoy the snuggles and the play time.
Petal loves to nibble on Harriet's sides; it looks almost like she's trying to tickle her!
(Or eat her, however you want to look at it)
I finally got a video of the two of them playing together.
You'll have to ignore our commentary. ;]
Goofballs.
♥
The Saturday Pet Blog Hop!
Shhh
, we know this post was made on Friday.
But it's Saturday now!