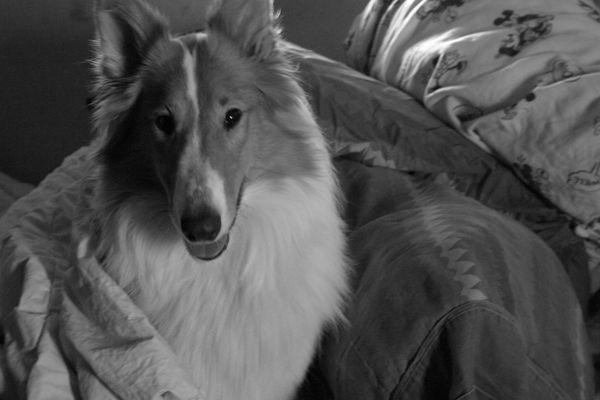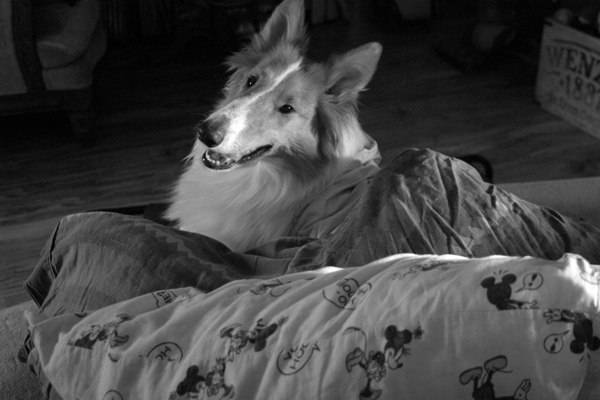 After several great games, including: hide under the blanket while making dragon sounds, bounce from the trampoline (dog cot) to the couch repeatedly, make owner follow me around the couch in circles, bark at and chew on Lassie— Petal settled down onto the couch and allowed me to pile a blanket and a few pillows on top of her.
Then I got the camera out and of course she posed.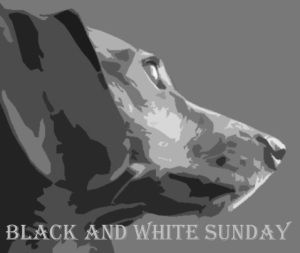 Today we are participating in the Black and White Sunday blog hop hosted by
You Did What With Your Weiner
,
Dachshund Nola
and
My Life In Blog Years
.
Want to join the hop? Just follow the rules below.
Link up your blog name and URL using the Linky Tool below.
Follow your co-hosts, and follow as many other blogs on the linky as you'd like.
Please ONLY SUBMIT A FEW PHOTOS with minimal or no text, and make sure it's in BLACK AND WHITE.
Grab the "Black and White Sunday Blog Hop" button and include it in your Sunday Blog post.
Labels: black and white sunday, collie, petal, pillow pile