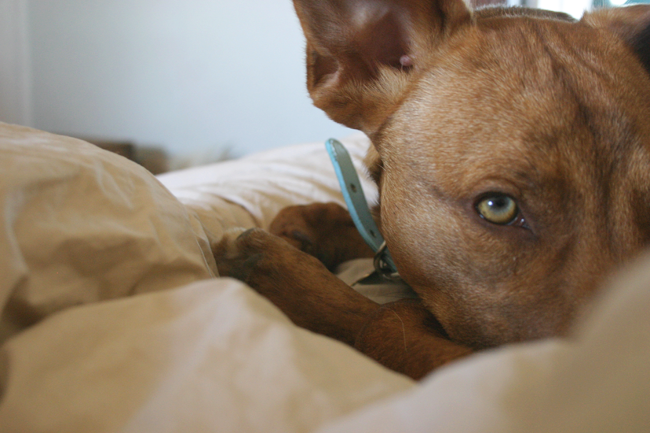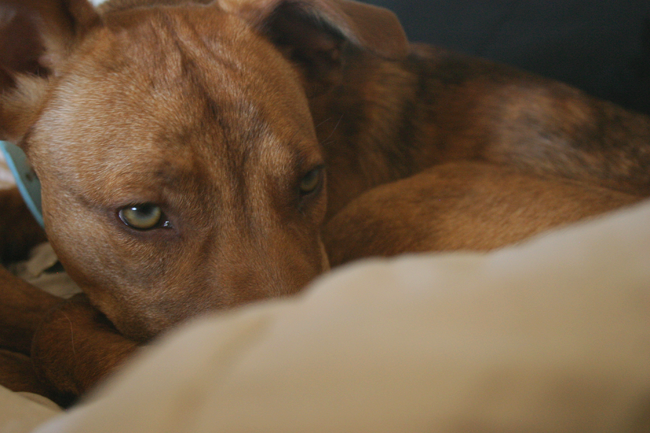 Zzzzz
.
Penny outgrew her black puppy collar, so I fitted her in one of Ella's old ones.
A bittersweet moment for me. I used one Ella hadn't worn in a long while, just to make it easier for myself. A light blue collar with hearts that are wearing off; the collar I bought her from Target before I discovered the durable Dublin Dog collars (that saved me a boatload of money, if only I had discovered them sooner for Ella The Destroyer of Collars).
Penny is so much like Ella that I often wish I could've seen how Ella would've felt about having a mini-me around.
Would she have loved it? Or would it have annoyed her?
I miss that crazy dog.
Labels: mixed breed, mutt, penny, puppy, puppysitting, sleepy