Petal and Pepper had some fun at a friend's house yesterday.
We ran, we played fetch, we rolled in the grass, we worked on some training and I even convinced Petal to run through the sprinklers with me.
"Your Collie willingly got wet?!"
Yes she did. Well, sort of. I bribed her.
With a couple pieces of a Zuke's treat.
;)
"Can I have another treat?"
We played a few games of fetch with Petal's favorite ball.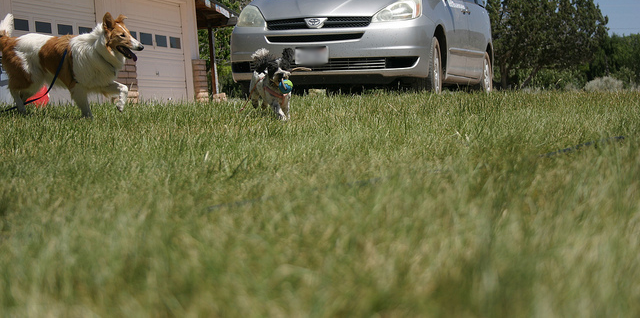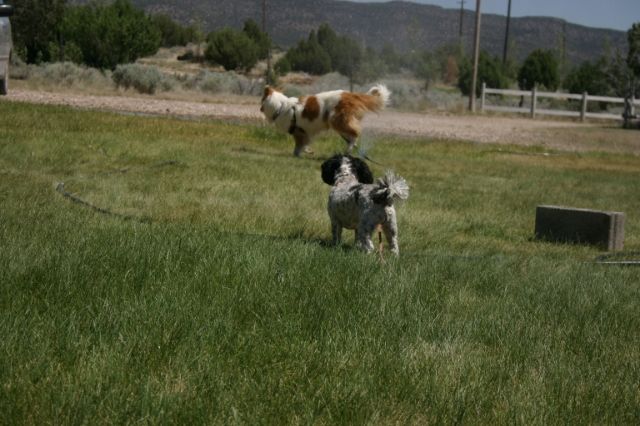 And Pepper played a game or two or three of tug as well.
Then I had a couple of
very
happy girls on my hands.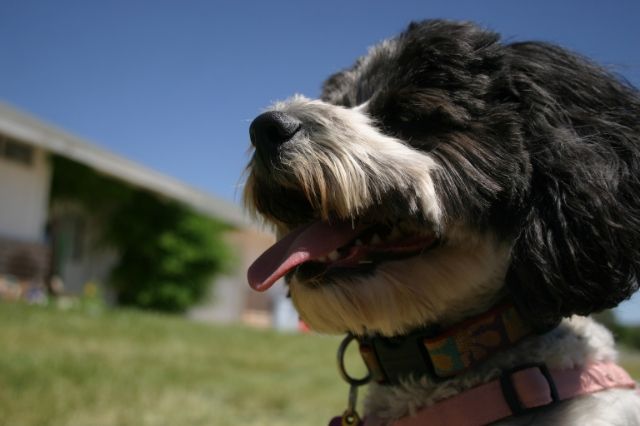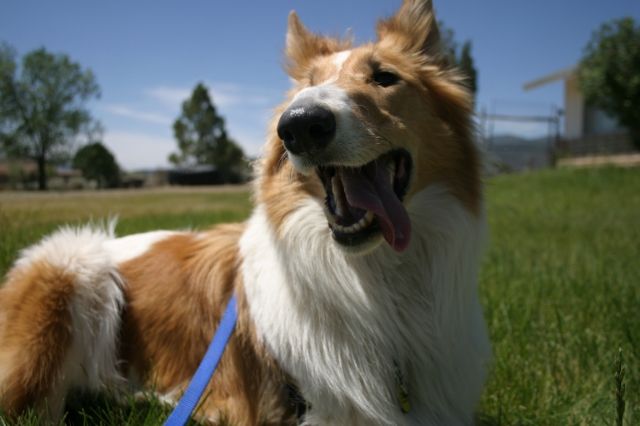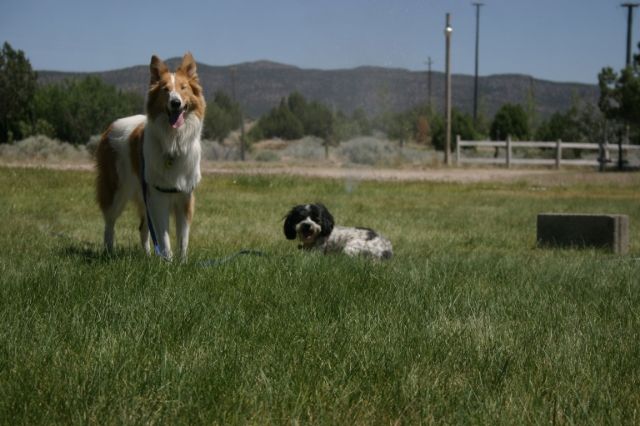 I love it when Petal looks like she's smiling a big cheesy grin with her eyes closed blissfully.
Now we're having a sleepy, lazy Saturday (after we took our morning walk, of course).
What are you dogs up to this Saturday?
P.S. Only a few more hours to enter our
KONG Treats giveaway
!
Feel free to tell your friends!
Labels: cocker spaniel/poodle mix, collie, pepper, petal, rough collie, summer fun