A bit of the snow we got actually stuck!
Which was really lucky, because it meant the Collies got to eat cheese dress up and pose in the snow.
After zooming around the yard, Lassie and Petal got down to cheese earning business by putting up with this:
They were awesome, of course.
Up until Lassie decided that he'd rather work alone.
His reindeer was
seriously
holding him back.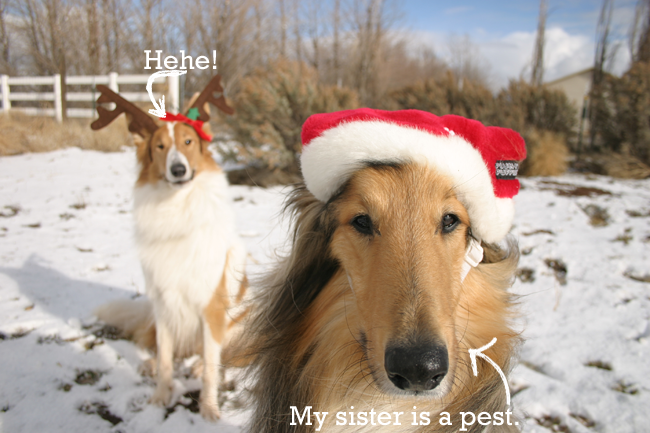 Thank goodness for cheese or this may have never worked out.
I hope your holidays are spent with loved ones and filled with holiday cheer.
♥
Labels: christmas, collies, holidays, lassie, petal, reindeer, santa