My Mom and I (okay mostly Mom, but I have a good explanation for this) painted the dogs' toy box a few months ago.
Yeah, I'm a little late on posting about it.
The paint job was made necessary by Cat number 3 (Harriet) after she peed in the dogs' toys.
Yes, we were all very offended.
The Collies say it's a good thing you're cute, cat!
I would've painted it myself, but my Mom is addicted to painting and begged to paint the inside (this is my good explanation).
No seriously. She really did beg.
Out of the goodness of my heart I said yes.
Here's the inside, painted a lovely mint color with the magnet latch spray painted pink.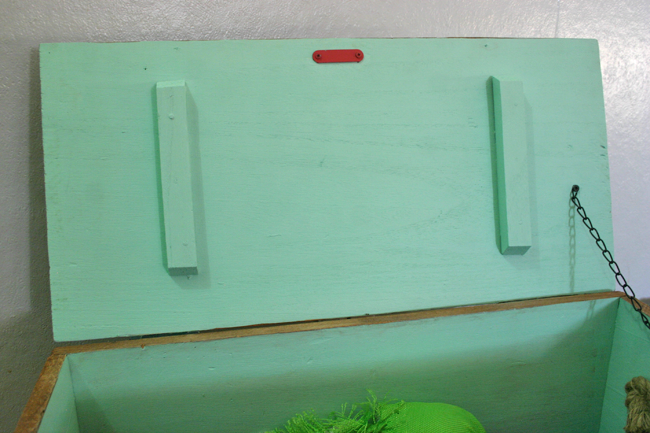 Then it was my turn to paint. I didn't really want to paint the entire outside of it because I actually really like the outside.
So I added a few stripes to the top of the lid, just for fun.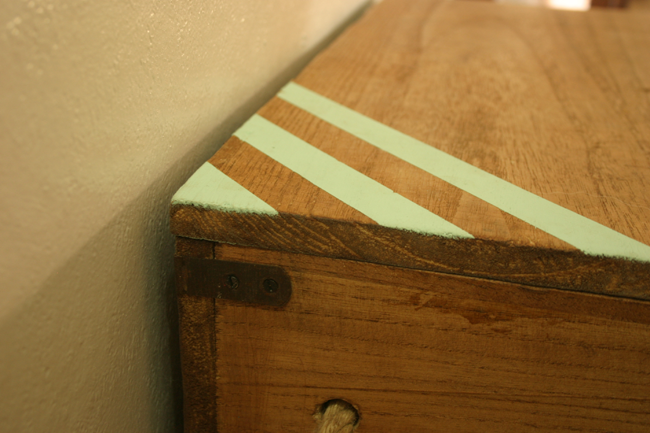 I thought about painting the word "Toys" on the lid too, but I like the simple look with just the stripes.
Their toy box is the same box seen in the background in this
Wordless Wednesday
post. It use to hold a few cooking dishes for camping, that was its original purpose. But the years go by and somehow it ends up as the dog toy box instead. ;)
Where do you keep your toys? A box/chest? A bag? A bucket? All over the floor?
Labels: collies, lassie, paint, petal, rough collies, toy box