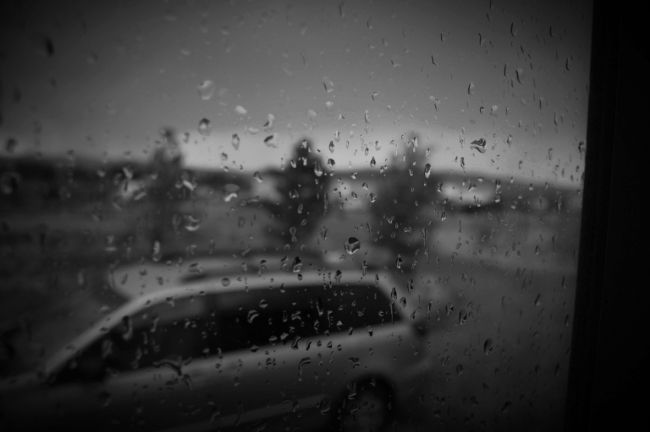 It has been a rainy week, but this morning has been especially rainy so far. We had a bit of very loud thunder earlier and some lightning as it rains on and off. Hopefully we'll get a walk in later today, but for now we're snuggling and playing inside.
Speaking of snuggling... I found Petal sleeping like this a few nights ago: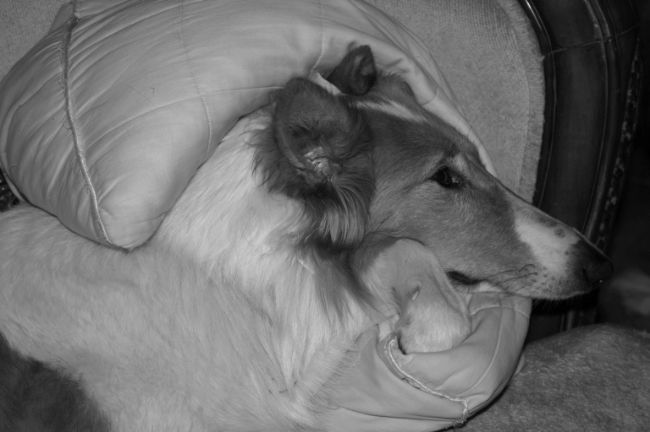 She slept like this, cocooned in a pillow, for quite awhile. Silly girl.
I hope all you Americans had a fun and safe Independence day. I watched all the fireworks through my camera.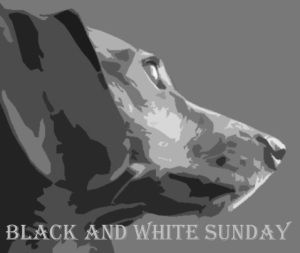 Today we are participating in the Black and White Sunday blog hop hosted by
You Did What With Your Weiner
,
Dachshund Nola
and
My Life In Blog Years
.
Labels: 4th of july, black and white photo, black and white sunday, collie, fireworks, independence day, july, petal, pillow cocoon, rainy day, rough collie, snuggle, summer rain